Since I last wrote in this venue, I have had the honor of singing in eight  Sons of Jubal concerts within the state of Georgia.  Each February, directed by Dr. Jon Duncan,  the SoJ's present regional concerts of praise in some of our smaller churches.  However, the attendance of both Jubals and crowds demand two concerts in each church; it is amazing.  The Lord is glorified, the singe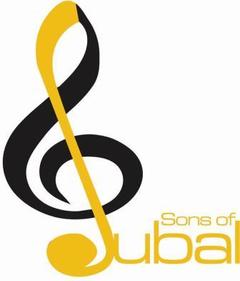 rs and players are edified, strengthened musically and spiritually.  The crowds and communities are not only  challenged and blessed as the Jubals "Lift up Jesus," but unbelievers are drawn to Christ.  The Jubals sing challenging and effective music, yet it really isn't about the music, it is about the Savior.  Of course we want people to enjoy our music, but when leaving a concert our desire is that their words aren't, "What a great concert," but "What a great God."  The Sons of Jubal "get it."
Earlier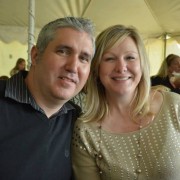 this month I had the honor of leading a workshop/choir retreat with the excellent choir of FBC Social Circle, Georgia, a beautiful little city east of Atlanta.  The music man, Rick Jenovese, his lovely wife, Wanda,  and the church family were marvelous hosts.  Our focus, as is always the case when I lead, is not only to    sing good music well, but do so to literally connect with the crowd, to be three-dimensional, a worship leading choir.  Striving to be  ultra "professional" or on the other extreme, ultra "cool," for the sole purpose of being professional or cool, misses the mark.    Too many professional, academic, and even church choirs are excellent musically, but the focus is only the music and not the crowd. (When speaking of gospel music, my friend, Jack Price, would say, "Everyone hates it except the people.")
The church choir must be a a conduit of God's love and grace to the folks in the chairs, the pews.  It must be done with outstanding music and it has to be intentional.   When directors and singers grasp this truth, a whole new world of joy and effectiveness emerges.  Lofts become full and volunteer choir members grieve when they have to miss rehearsal or worship service.   This kind of choir not only honors the Lord and touches lives, but draws people to want to be part of the choir.  Church choir is not dead for those who are willing to do the work. 
Rick and FBC Social Circle Choir "get it," they understand their role as leaders of worship, not simply singers of song.  (I know of a growing number of such choirs in the state of Georgia directed by Godly men.  I get to sing with them in the Sons of Jubal.)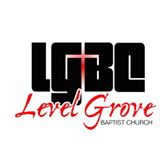 Speaking of choirs that "get it,"  The Level Grove Baptist Church Choir, of which I am honored to direct, gets it as well.  WOW! What a  powerful and effective, three denominational worship-leading choir!  They sing a wide variety of styles, musical languages, and they sing each well.  This choir motivates me and keeps me on my toes and on my knees.   (I could write pages on the  effective ministry of LG, but I'll move on for now…)
 Recently, just

before their tour of England and Scotland, LG hosted the Truett McConnell College Chorale.  What a worshipful experience!   My good friends, Dr. Ben Caston, Dr. Becky Lombard, and Dennis Allen "get it." This evening of powerful music proved again that  great classical music  and warm songs of the faith can merge together in one marvelous experience of music that  "connects with the crowd," and virtually        draws the people to the altar of  praise.   I know there are a number of great schools with outstanding music programs out there, but I believe        Truett McConnell is right at the top.  These committed professors and students are amazing.
March 19-21 I have the honor of leading the music for the Georgia Gideon  International Convention.  Several hundred business men will gather in Augusta to worship, report, and strategize about sharing God's Word around the world.  These  men are bold,  unapologetic believers that know that God's Word "never returns void" and thousands of people each year come to know Christ through in a hotel room, by a copy of the Scriptures handed out at a county fair or even a school.  Literally today I learned of a man void of any faith was given a little Bible and on his own, without any preacher or church, found Christ simply by reading.  The Gideons "get it."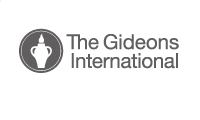 ____________________________________________________________________________________________________________
Finally, and on a personal note, over the past few weeks my eyes have been opened.  My sight had gradually become rather dim and my cataract clouded lenses have been replaced with new Toric lenses, one eye for reading my music and the other for distance; pretty cool.  For the first time in nearly sixty years, I can function without glasses.  It is a hoot.  Though I'm really glad eve

ry thing is much brighter and clearer, I thought I would look "younger."  Actually, my glasses were hiding the bags under my eyes and the wrinkles of my temples. I believe we ought to look as good as we can, but  you can't hide "old;" those who try usually look silly.    I'll still wear glasses for really close up work, but as the song says, "It's a whole new world." 
"I'm gonna keep on singing…."
______________________________________________________________
Awaiting the Shout!
Bill