It has been a very long time since I wrote on my blog and during this "sabbatical" much has happened and I've learned many things.  I plan to write several blogs in the next few days, maybe even later today, to express where our life and ministry is as we launch out into 2018.
After well over fifty years of leading music for worship, singing solos, singing with college groups, countless churches,  Missouri Music Men, the Singing Churchmen of Oklahoma, the Florida Singing Men, etc, and for the past twenty years or so singing with Georgia's Sons of Jubal, I have sung literally thousands of songs. There have been some "cl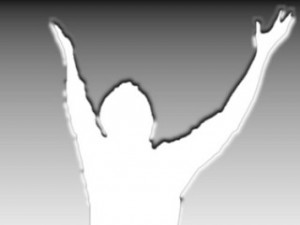 unkers," but most have been great.   As has been said by others, "These songs are the soundtrack of my life."  Throughout every day I either deliberately sing and or rehearse a song that plants joy and truth into my heart and life; sometimes these songs just pop in my head.     Today the word would be an underscore pad playing constantly; in the past, I would have called it a pedal tone.  Whatever, it is there all the time reminding me who God is and what Christ has done for me and for whoever will call on Him.  Actually, it is the Holy Spirit manifesting His presence through these wonderful songs.
I wake up most mornings with a song in my head and generally in my heart as well.   Often that song is one I'm working on, yet sometimes it is an old hymn like "Jesus Paid it All" or "Great is Thy Faithfulness," maybe "The Well" or "I Sing Because" from my 2013 CD.   I don't know why some of the songs are there except that the Lord wants to remind me of a truth.  Last week Jon Duncan introduced a new song to the Jubals for our spring concerts, "He Will Hold Me Fast," written by Mathew Merker, arranged by Phillip Keveren and voiced for the Jubals by David Ray.
When I fear my faith will fail, He will hold me fast……When the tempter would prevail, He will hold me fast….I could never keep my hold through life's fearful path, for my love is often cold, He must hold me fast…..Those He saves are His delight, Christ will hold me fast….Precious in His holy sight, He will hold me fast….He'll not let my soul be lost, His promises shall last; bought by Him at such a cost, He will hold me fast…      
I woke singing this song all last weekend; it was just there.    I can't think of this "new" without singing "Blessed Assurance" at the same time; same message with fresh, powerful  deep lyrics and when that message of love and security is sung in a 21st century setting, which happens to be the century we now live, the Truth becomes fresh and floods my gut, my brain, my soul with peace.
Old songs/hymns of the faith hold our  theology, are familiar, and are vital to our worship,  but New songs are important as well.   A new song doesn't bring "new truth," if it is attempts to change God's Word we need to leave it alone.  However,  a new song can express the ancient Word, the ancient  truth, in a fresh way.  Of course, a song is not good because it is new, it is not good because it is old, it is good because it is good.  No matter how cool or beautiful the melody and harmony, pay close attention to make certain the lyric matches the plumb line of God's Word.
 Last week I read an article from Hill Song's Darlene Zscheh that expresses the idea of "new."
We see that the Levites were trained and skilled in making music before the Lord (1 Chr 25:7). Never compare or be skillful for the sake of it, yet always encourage people to be developing their gifts, to try new things, new ideas. Be vigilant to train and grow and strive for freshness in all that you have been given, for the glory of his name. As the Scripture says:
Sing new songs (

Isa 42:10

).
You will be called by a new name (

Isa 62:2

).
I will give them an undivided heart and put a new spirit in them (

Ezek 11:19

).
New songs, new day, new start, new hope, new mercy, new possibilities, new ideas, new ways, new people. God says "new heaven and a new earth," "new covenant," "new self," "new heart," "new command," "new creation"…new, new, new!