Not sure why I wrote the words below on this particular evening. It isn't what I sat down at my desk to write, but this is what came out.  Apparently the Lord wanted to speak to me and maybe you too….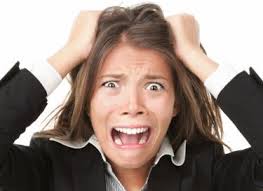 I hear all the time from church members, friends in the community, as well as family, "I'm tired, there is so much going on…"         I come into to church and as upbeat as I can, I say, "Good Morning, how are you today."  Then I hear,  "I'm tired…."  Interestingly, for the most part, I don't hear this much from older people, the ones who have a right to be tired.  I hear this from  young adults, teenagers, and even children.  (It happened just this past Sunday.)
Generally, they are referring not only to busy schedules, but "drama" in their lives. Work, bills, running the kids everywhere, dance, ball practice, games, homework, keeping wife happy, keeping hubby happy, keeping the in-laws happy, shopping, community and church activities, and even stressed about vacations and holidays.  Add to this, not only handling their own issues of life, but all to often getting wrapped up in other people problems.  Hey, folks, chill out…
Many years ago I sang in a brief meeting with E.V. Hill, pastor of the Mt. Zion Missionary Baptist Church in Los Angeles.  In a way only he could say, "You know, people say to me, 'Pastor, you don't understand, I have a' peculiar situation.'"
Then E.V. trumpeted in his booming gravel voice, "EVERYONE has a pa- (quooooool)- iar  situation."
Of course there are extremes in our individual  "situations;" extreme illness, job issues, major family issues, etc.  However, the fact are, for most of us, we are all extremely busy and no one is particularly impressed about how much busier you are than they.   Our situation is not peculiar at all.  But there are so many things that wear us out and keep us so busy that are of no real value.  I love the word from Francis Chan…
Our greatest fear should not be of failure, but succeeding at things in life that don't matter.
Each person must deal with that decision within themselves, however,  it would be good for all of us, every few weeks, or better still, every few days, better still throughout every day ask the question,  "Are we wearing ourselves out, working hard on "good things," when there are "much better things" that deserve our energy?"  Too often, even Christians, settle for much less than the best.   No need to list all the things we do that distract, yet I admit, I struggle with this as well.
Even when  I was very young in the music ministry, spiritual giants have said to me, "Don't you know the Lord says to BE STILL!" (Always with the exclamation point!) These were admonitions to not sing so loud.  However, this misinterpreted verse has become one of my all time most precious passages from God's Word.  Psalm 46:10 reads,
"Be still and know that I Am God."  What an overwhelmingly powerful word from our Lord!
A theologian I'm not, however, I do know that this word from our Lord speaks directly to you and me,
"Chill Out, I'm in charge."  "I am weak, but He is strong."  "Be of good courage, I can handle it." 
The Apostle Paul wrote penned it this way in Philippians 4:6 and 7,
"Be anxious for nothing (don't worry), but in everything by prayer and supplication (serious focused prayer), with thanksgiving,  let your requests be made know unto God…And the peace which surpasses comprehension will guard our hearts and minds in Christ Jesus." 
Now, what is the point of all this rambling?  For too many of us, "the things of the Lord," regular Bible study, prayer, weekly corporate worship,  fellowship with other believers, and living out our faith, is simply on a list of the many things we do each day.  Instead of the framework on which all of our life hangs, our faith is simply just another rung on the ladder.  Now, friends, who happen to be reading this composition, even as a believer for over sixty years and one who has been in the ministry fifty, I admit I have fallen into this very consortium.  Still, I must remember, and you must as well,  Matthew 6:3
"Seek first the Kingdom of God, and His righteousness, and all these things will be added unto you."
The preceding verses reveal the Lord is talking about what we will wear, eat, and drink, our general well fare.  However, if it were written today,  I believe He would add our schedules, the kids, spouses, the boss, our deadlines, etc.  If we allow God to be the "uprights" on the ladder, He will help us decide the order of the rungs.
There have been a few folks in my ministry, and even some right now, that when I ask them "How you doin?" I hear, in so many words,  "GREAT!  Ready for a fantastic day. I'm excited to find out what God is up to today." Father, help me to be one of those….