I thought I knew what "retirement" meant.  WRONG!  I certainly didn't expect to rock on the front porch until I drop dead, but I did anticipate a little slower pace.  Of course, for the most part I set my own pace and I guess it is in my nature to run full steam most of the time.  Still, I am thoroughly enjoying these days living in North Georgia, though I understand the COLD  weather is coming soon.
OUR HOME:  Dot and I are enjoying our new home. The mountains are a long way from the beach, but they are beautiful.   Our house is considerably smaller than anything we've lived in probably forty years, but it fits us well.  The setting is very nice and I enjoy working round the house and the yard.
FAMILY: Of course, living near our daughter and son-in-law is a great blessing as well as a great  help.  We have not had any of our children close in nearly fifteen years.   We even get to see our sons and their families fairly often.  Though we aren't "ancient" and are still in the "youth of our old age," Dorothy and I sure do love to have our children and grandchildren around.  Speaking of grand children….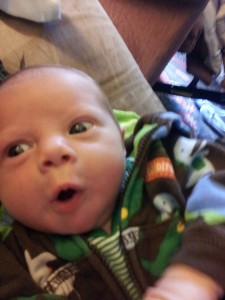 OUR NEW GREAT-GRANDSON, William Carl Coen, IV arrived last month. We have met him only through Skype, but we hope to meet him face to face when we visit Will, III and his lovely wife, Christian, in a couple of weeks.  They live in Wake Forest, NC, where Will attends Southeastern.

LEVEL GROVE:  LG is a wonderful place to serve and I am having a blast serving as  interim music man. Pastor Brian James is focused and fun, as is the entire staff.    The choir has about 50 members averaging 45 or so each week. The potential, however, is obviously at least 70.  Some think I'm crazy, but I can see that if they get serious about inviting and encouraging people to sing, there could be at least 70. Of course, with a platform designed for no more that 53, we'll need to get creative.  As I have said over and over again, though many have tried to kill it,  the church choir is not dead, at least as long as I am alive…..
OUR COMMUNITY:  I have had the opportunity to meet a number of people in the Cleveland, Helen, and Cornelia communities and have developed some great new friends.  I have had the opportunity to sing for several community clubs and events and more are scheduled later in the year.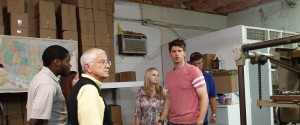 ONE CHURCH:  I am honored to have been cast as Pastor Robert Young in the new motion picture, ONE CHURCH, A true story that hasn't' happened yet.  This timely story concerns the government's attempt to totally overtake all religion in America.  The movie is produced by JC Films and Tri-Rahn Productions and stars Jessica Lynch, the young soldier that was captured in Iraq in 2003 and was the first successful rescue of an American POW since World War II and the first ever of a woman; truly an amazing woman.  I got to know Jessica during the film and found her to be a lovely young woman with a marvelous sense of humor, yet a powerful sense of purpose.  The film also stars Jason Fredrick and Tim Ross,  two very fine  young men.
Outside of the very powerful and timely story, one of the things that literally "blew me away" was the wonderful spirit on the set.  With a large production crew, a number of extras as well as the cast, I did not  hear the first  cross word during the entire month I was involved in filming.  With many set locations, there was a lot of pack up and move on, load and unload, set up, quick wardrobe changes, flubbed lines, corrected lines,  etc, etc, etc.     Of course there was serious and tense dialogue, long  hours, a lot of "hurry up and wait," standing in place for long periods of time, stopping to move cameras, what seemed to be only inches,  and yet,  cooperation and a light-hearted spirit prevailed.  Everyone simply did what was necessary, serious about our work, yet there was lots of time for laughter and just plain fun.  We became "family."
The obvious reason for the beauty of the filming process was that the Lord was in charge, no question. The director, Bill Rhan, is greatly experience, a true professional, but Bill is an unapologetic Christian and his marvelous spirit set the pace for everyone else. It was so cool to watch it all play out.  The film will be released later in 2015.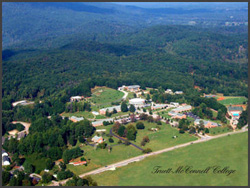 TRUETT-McCONNELL COLLEGE:  We live just about three miles from Truett-McConnell and the music department is filled with good friends.  Dr. Ben Caston is chair and Becky Lombard and Dennis Allen are professors.  These are godly people, are marvelous musicians and wonderful friends.  Several of the students have become good friends as well and I get to sing MESSIAH with them November 20.
Of course, not all of the music students will become "professional" church musicians, but this school is not only teaching them to become outstanding musicians, but also teaching them how to live and relate in the "real world."  The is HUGE.  (More about this later.)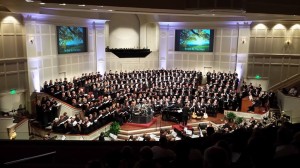 SONS OF JUBAL:  I have been active with the Georgia Baptist men's chorus, The Sons of Jubal for about ten years.  Though I know the extreme value of being part of such a group, for the first nearly fifteen years I was in the state, I felt I was too busy.  Now I realize the SoJ should be a priority for EVERY minister of music in Georgia.  SoJ is far more than a "glee club."  The SoJ is like going back to the university or seminary every time we meet. I may be "retired," but there has never been a time that I have met with the Jubals that I have not learned something to "take home with me."  Sometimes it is a technique, often is a great spiritual truth for me personally or one that I can share with my singers back home.
Of course, the fellowship is amazing and the friendships and bonds are eternal.  We sing, pray, laugh, and learn.  Some of my closet friendships I have ever  had have been birth through the Sons of Jubal. More importantly, some of the most sacred encounters with Christ were during a Jubal concert or in a small group in prayer.
I believe any minister of music in Georgia is making a phenomenal mistake if he is not in the Sons of Jubal.  I have served large churches and small I know first  hand that there IS time.
_______________
Well, my blog has become a "newsletter"  this time, but I just felt I would share the journeys of a newly "retired" music man. As busy as I am, I am actually setting my own pace, as the Lord leads and opens the doors.  Though I've loved my full-time work over the past five decades, it is so cool to go home in the middle of the day or even stay home if I choose.   I remember something Billy Graham said as he got older; he said something to this affect, If I had it to do over again, I would have traveled less and prayed more.  
I am no sage that calls young ministers to sit at my feet, but I would certainly say that I have spent a lot of time doing things that really don't matter.  I've haggled over a $10 purchase while thousands were being spent on other things.  I was once in a church business meeting where the main discussion that went on, for what seemed to be hours,  was  what kind of mower the church should purchase.  (That is a discussion for another blog post, you get my point.)  SPEND TIME ON WHAT  MATTERS AND SPEND TIME WITH PEOPLE.  GET OUT OF THE OFFICE, "LET THE DEAD BURY THE DEAD."  I believe I may have been more effective in ministry if I had retired forty years ago……..
Of course, God called me to serve Him and I will do it until a draw my last breath and then I'm quite certain I will continue in Glory.