I am melancholy  this evening in the fact that a dear dear  friend went to be with Christ this week.  I met Don Beard in  1971.  Don was a member of the Cal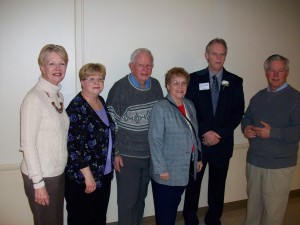 vary Baptist Church in St. Louis where I was called to serve as music man.  I learned quickly that Don was one of those very rare men who was a true friend of  preachers and even ministerial staff members.  He poured himself in to ministry and literally came along side me to hold me up.   Don became a confidant, a mentor, an encourager, a dad, a supporter, a teacher, chauffeur, an example, a shelter, and a dear dear friend.
His wife, Helen, his partner for sixty-eight years, was equally a joy and together they took me, and my family as well, and love us.  We stayed in their home countless times and when I was on the road, the Beard home was my home away from home.  No one would have the time to read all the things I  could write on how the Beards helped us, but the fact is they kept us above water physically and spiritually during those early days of ministry.
Their children were equally family, they were…siblings.  Karen and I were in college together, Donna played the piano for me at Calvary. Charlie was just…there and was especially kind to our children.  Denny was always hot-rodding around and my boys sure looked up to  him.
What is most amazing about Don Beard is that my story is the story of many men in ministry.  If there is a line in heaven, Don will be so far ahead of me and probably all the men he came along side, that we won't be able to see him.  I know that  Wednesday morning, WELL DONE, MY GOOD AND FAITHFUL SERVANT rang throughout GLORY.  Thanks, Don, how can I say thanks?