This has been a MERRY CHRISTMAS!  For Dorothy had me, it has been what has become a "normal" Christmas with her baking and me doing things around the house; today was working in the garage.  Mid afternoon we went to our Christmas Banquet at the Waffle House.  No, we haven't been abandoned by our f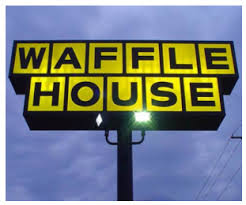 amily.  Christmas Eve we spent with our son-in-law, Troy's, family and tomorrow we will be with our children and grandchildren at our son, Bob and daughter-in-law, Krissy's home in South Metro Atlanta.  Bill Jr. and his wife Cheryl will be there as will as some of our grandchildren, Trevor, Emily, and Jena.  We saw Will and his family and Morgan  last month.
Today follows a wonderful Christmastime that I have mentioned in a previous post.  Added to the festivities,  this week I had the opportunity to sing with a group from the Jubal Chorus as the choir for Keith and Kristyn Getty's JOY…An Irish Christmas.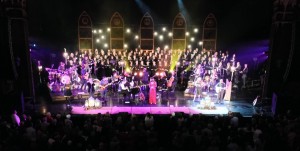 With special guests, Ricky Skaggs and Buddy Greene, it was an amazing evening at the "Fabulous Fox" in downtown Atlanta.
As much as I have enjoyed 2015, I look forward, with great anticipation, to 2016.  I celebrate the past and thoroughly enjoy remembering all the years and events that have brought me to this day, but i don't live in the past.  There is always a new day, another opportunity, for me, a another new song.
I pray you have a wonderful New Year.  As messed up as the world is this Christmas evening, God is still in charge, He's not caught off guard.  As my friend, David Ring, often says, "God never says, 'Oops.'"