My most recent blog discussed the "Too busy" syndrome.  Yes, I'm busy, but I'm not stressed about it.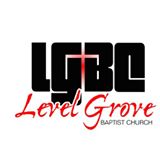 LEVEL GROVE BAPTIST CHURCH MUSIC MINISTRY.  First of all, it is a delight to serve the Lord with this wonderful church family.  This church has vision and a great desire to make an impact on North Georgia.  These folks are fun, yet serious in their mission to share Jesus.  A few days ago, LG hosted between three and four thousand at the annual Fall Festival.  The people of North Georgia know that Level Grove is here and eager to share the love and grace of Christ.
LG's CHRISTMAS CELEBRATION 2014 will celebrate the season and the Savior.  On Saturday and Sunday, December 5 and 7, 7:00 PM, approximately 80 singers and instrumentalists, plus a number of adult, student, and child actors, along with the LG Media Team, will present a multimedia celebration where the Gospel of Christ will be vividly shared and celebrated.
On December 14, 6:30 PM, the Children's Music Ministry will LG Kids at Christmas.  Visit the Level Grove Baptist Church website for details of these and other special Christmas events. 
LAST WEEKEND, I had the honor to work with my dear friends, Clyde and Betty Chiles at First Baptist Church, Centralia, Missouri, near Columbia.   I traveled with Clyde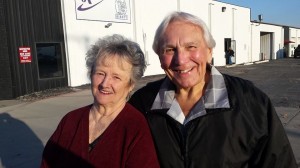 throughout the U.S. and the Middle East back in the '70's during my "road years."  Of the over one hundred Turning Point Crusades I had the privilege to lead music, I don't remember a single gathering where I did not see people come to know Christ.  Last week was no exception.   (Yes, I am still "old school" when it comes to being excited when adults, students, and children come to know Christ.)        The Centraila Choir was not large, but a wonderful family of singers.   Minister  of Music,  Danelle Matthews, is an amazing musician with a marvelous spirit and a heart for ministry.  I am honored to have partnered with her leading the music.
IN THE MONTHS AHEAD, in addition to the ministry at Level Grove, I will sing MESSIAH with the Truett-McConnell Music Department and the Lord has opened a number of other opportunities with the Sons of Jubal, The Regional Gideons Conference, concerts, conferences, and choral workshops.  I love what I do.  (I should have retired years ago….)
FAMILY:   Dorothy and I thoroughly enjoyed getting to meet our new great grandson, William IV.  As of  this writing, Will is about six weeks old and has captured the  heart of our entire family.  Of course, we cannot express in words how much we love our children and grandchildren. All are actively serving the Lord in local church ministries.  I know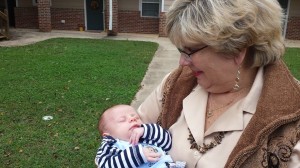 blogs are often reserved for intellectual discussion, but in a few days, I think I will give an update on all the wonderful things God is doing through our crew.  If the Lord called me Home today, I would leave this world of all men, blessed beyond words.
I am so grateful to our Lord for calling me those many years ago and enabling me to serve Him.